News archive
Human Rights Watch calls for Indonesia to investigate the Death of Papuans
killed during protests across the country; RNZ
link
9 Sept 2019
Wut und Armut in Papua; Arne Perras in Süddeutsche Zeitung, 23. August 2019;
link

West Papua rebels unite to form new army;
RNZ
link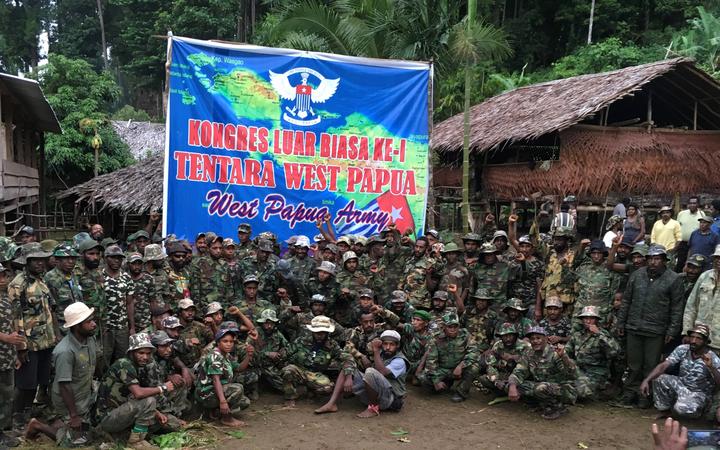 The newly formed United Liberation Movement for West Papua. Photo: RNZ 1 July 2019
------------------------
Environmental toll of oil spill still being calculated, Solomon Times 3 July 2019,
link
Analysis: The political economy of the Solomon Islands oil spill, by Daniel Evans
DevPolicyBlog, 8 March 2019,
link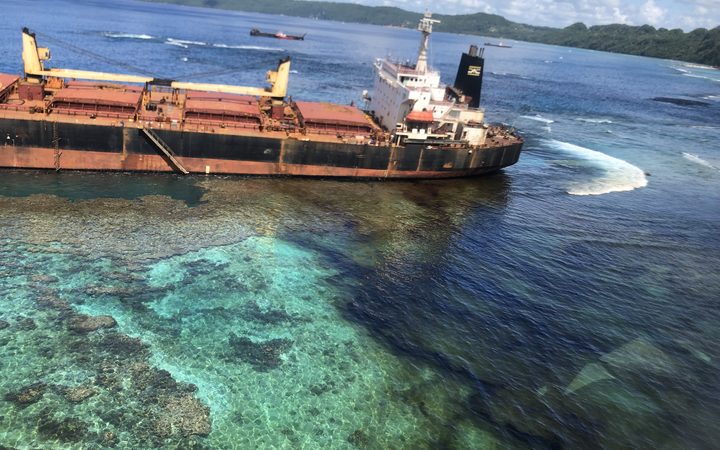 The MV Solomon Trader stuck on a reef off Rennell Island in the Solomon Islands is leaking oil into the
ocean. Feb. 2019. Photo: Australian High Commission in Solomon Islands, Radio New Zealand, 4 March 2019
------------------------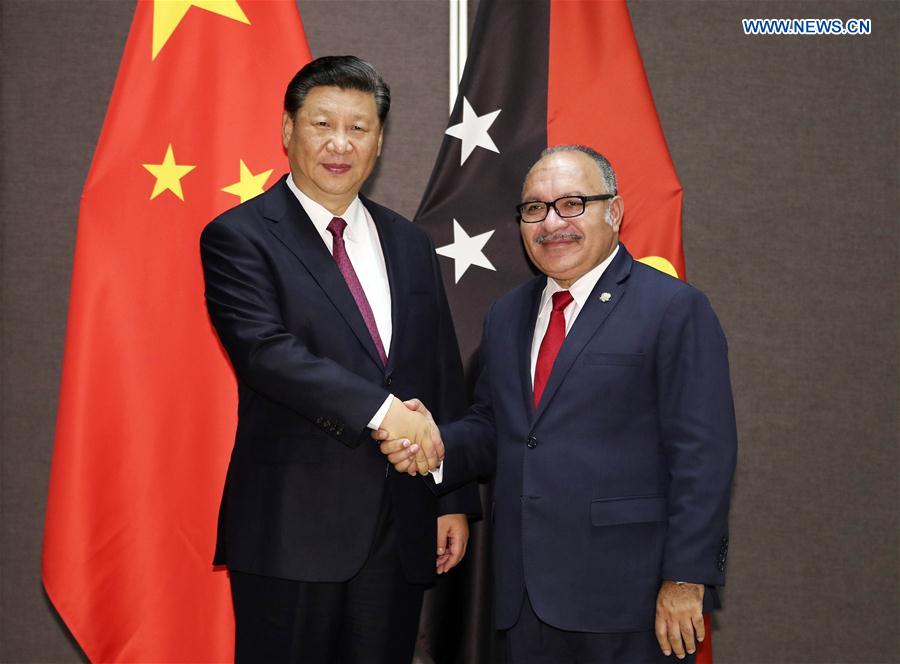 Chinese President Xi Jinping (L) holds talks with Papua New Guinea Prime Minister Peter O'Neill in Port Moresby on 16 Nov. 2018 (Xinhua/Ding Lin); Assessments of the APEC summit by the APEC minister Tkatchenko, National
link
, Nick Bisley, ABC News (US-China tensions leave cooperation in the cold)
link
, Arne Perras in Sueddeutsche Zeitung (Eine Konferenz wird zur Arena)
link
und Tagesschau zum APEC Gipfel vom 18. Nov. 2018
link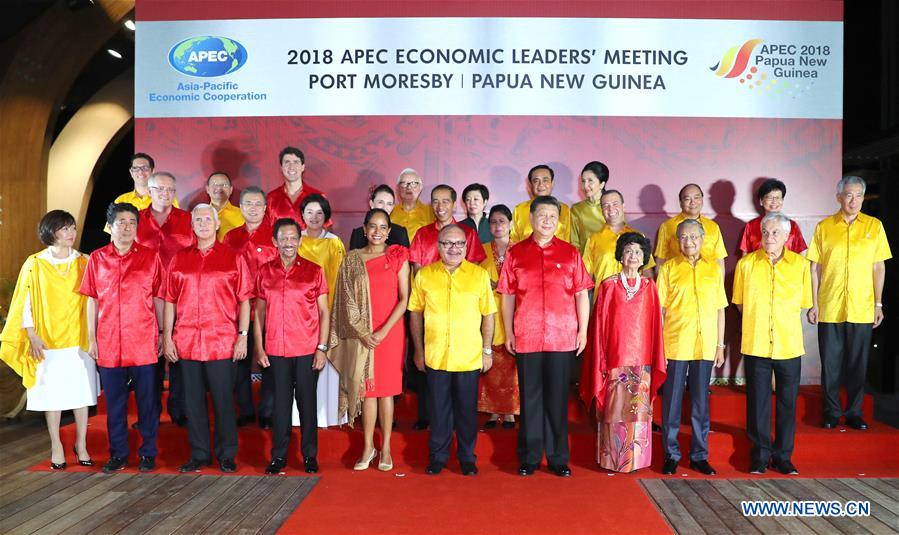 Group photo before a banquet held for leaders and representatives attending the
26th APEC Economic Leaders' Meeting and their spouses in Port Moresby,
Papua New Guinea, on Nov. 17, 2018 (Xinhua/Xie Huanchi)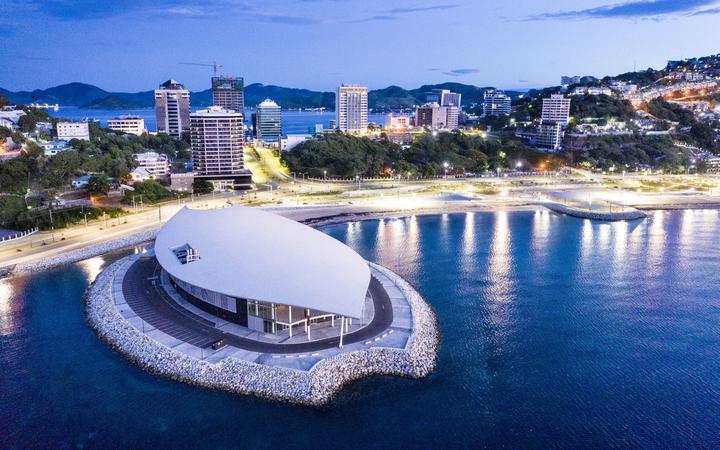 APEC House POM, Photo: RNZ 26 Oct. 2019 AFP/DOZIER Marc / hemis.fr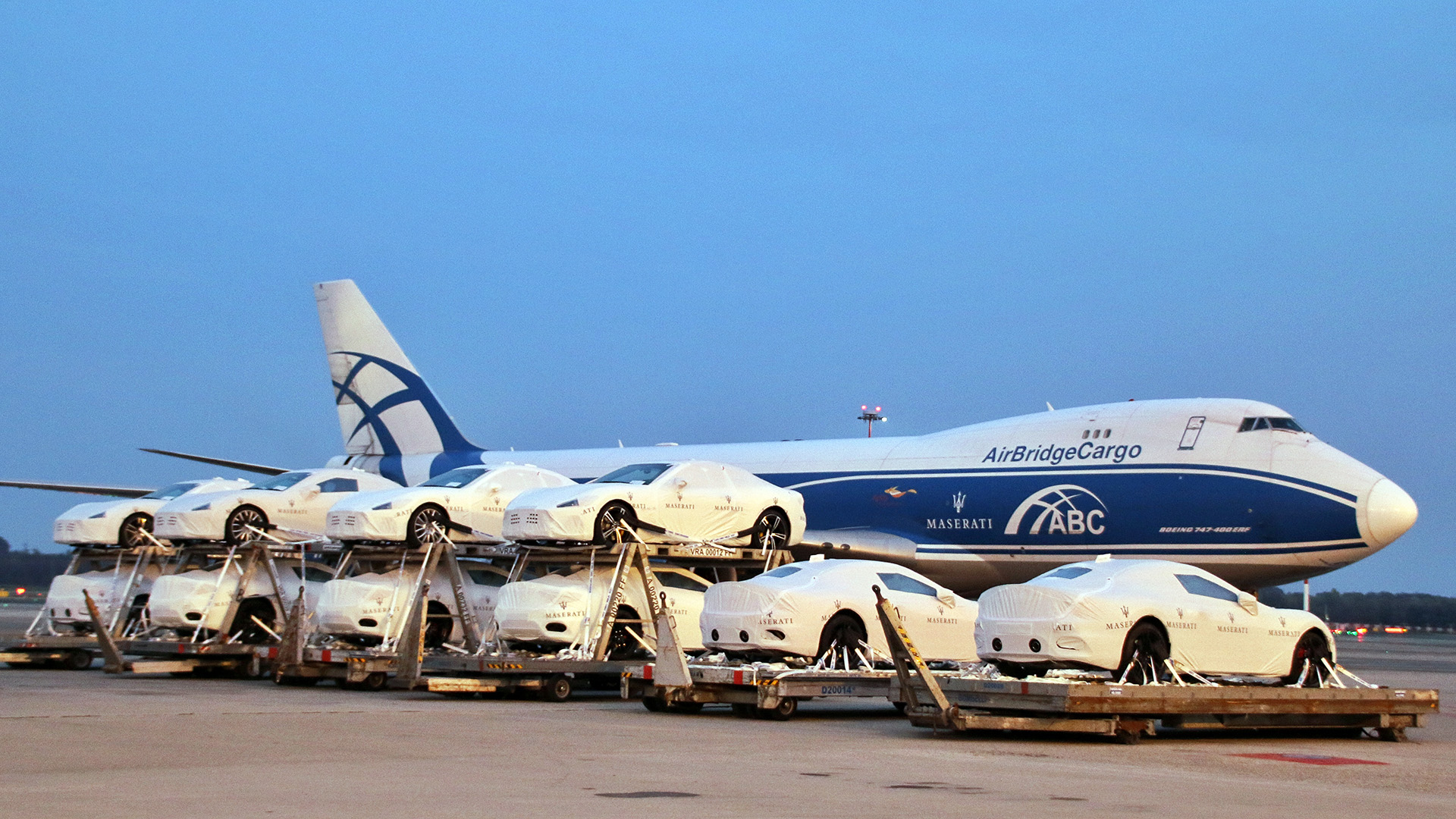 Fleet of Maserati Quattroportes bought by the Papua New Guinea government
for the APEC Summit 2018 (photo and report carscoops, 4 Oct 2021, link)
------------------------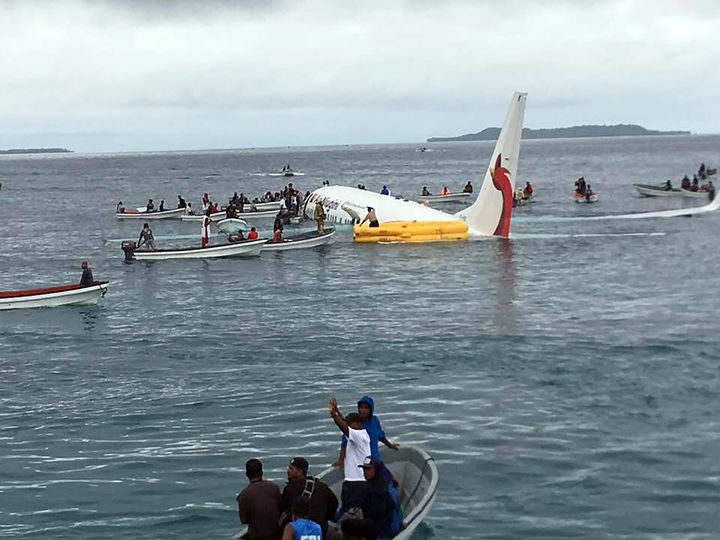 Air Niugini`s Boeing 737-800 landing in Chuuk, Federated States of Micronesia
Photo: AFP or licensors, Radio New Zealand, 29 September 2018,
link
------------------------





June 2018

Post-election riots in PNGs

Southern Highlands Province:


first Air Niugini aircraft set alight, link

Photo: Martyn Namarong on Twitter




------------------------

Oceans Face Ultimate Threat from Deep Sea Mining
Urgent Need for Moratorium on Deep Sea Mining Exploration and Exploitation
Joint letter of scientists and NGOs to the International Seabed Authority (ISA)
25 July 2018,
here
------------------------
New Report of the International Union for Conservation of Nature (IUCN):
Deep seabed mining: A rising environmental challenge
"We are operating in the dark. Our current understanding of the deep sea does not allow us to effectively protect marine life from mining operations." (Carl Gustaf Lundin) "Stringent precautionary measures to protect the marine environment should be a core part of any mining regulations, yet these remain missing in action." (Kristina Gjerde)
16 July 2018,
link
------------------------
Stop the Exploitation of the Deep Sea!

POSITION PAPER OF GERMAN CIVIL SOCIETY ORGANISATIONS
ON DEEP SEA MINING

------------------------
Jonathan Pryke:
What next for Papua New Guinea? A series of papers of Sydney´s Lowy Institute assessing the contemporary state of PNG
(local politics, the PNG society, the internal security, the current state of the economy, the infrastructure, the changing nature of geopolitics in PNG, and a summarising paper on future scenarios). 6 December 2017,
link
------------------------
18 December 2017:
Pohiva retains Tonga prime ministership
.
link
17 November 2017:
Akilisi Pohiva´s Democratic Party has won a resounding
election victory in Tonga. Voters continue to back political reform
.
link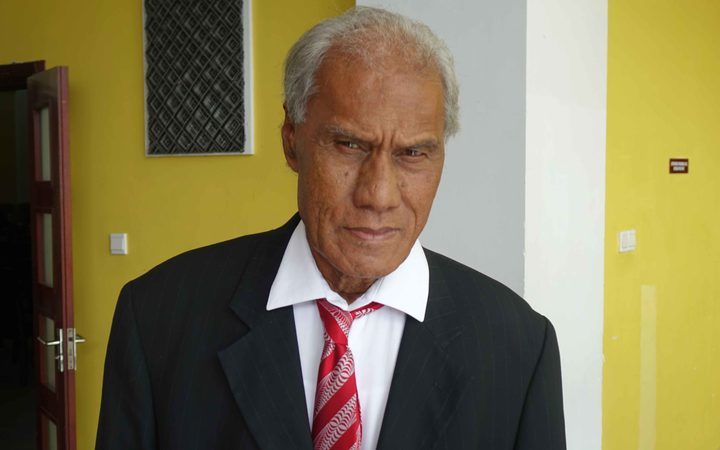 Photo: RNZ / Koro Vaka´uta

------------------------

Link Spiegel Online
9. November 2017:
Die Schande von Manus: Australiens Flüchtlingslager im Pazifik

Foto: Spiegel Online, 9. November 2017


------------------------

Celebrating the 42th Independence of Papua New Guinea,
Melanesian Institute, Goroka, 19 September 2017 (photos: Roland Seib)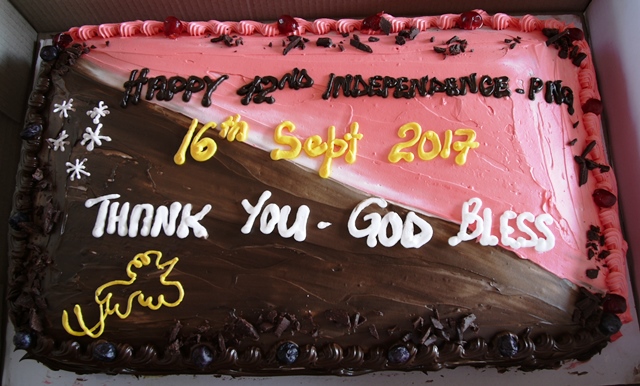 Poster: Goroka Show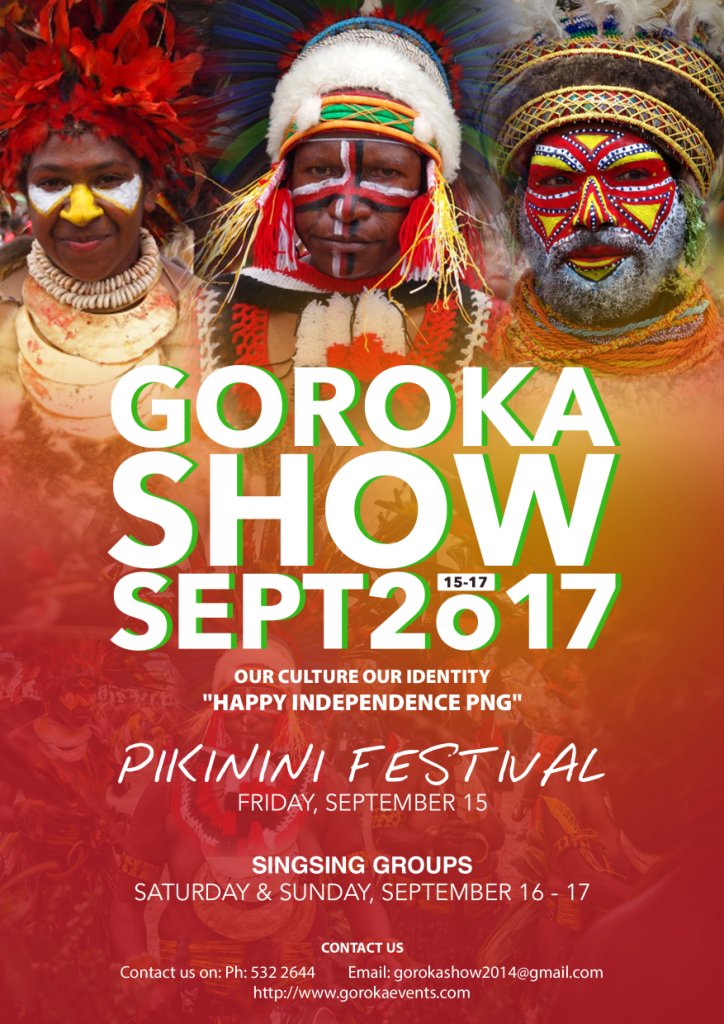 Goroka Show, 16 September 2017 (photos: Roland Seib)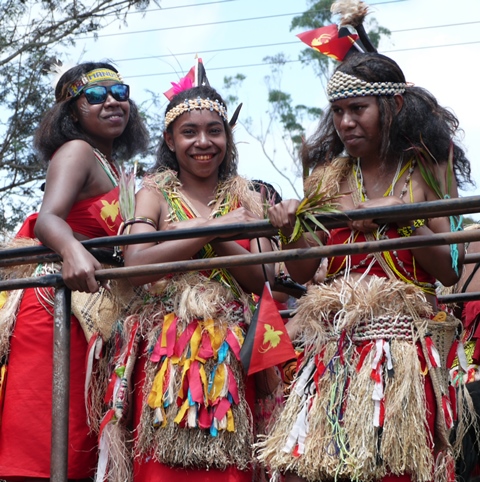 ------------------------
"The deep sea mining disco love song"
(Seas at Risk, Brussels, 21 April 2017);
link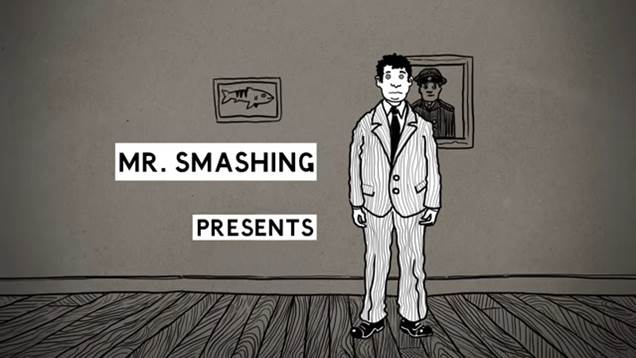 ------------------------


PRESSEMITTEILUNG Berlin, 13.12.2016
Verbände fordern Stopp des Tiefseebergbaus!
Kein Wettlauf um Rohstoffe auf Kosten von Umweltschutz und Menschenrechten
link
------------------------
Buchtipps:
Ulrich Brand & Markus Wissen:
Imperiale Lebensweise.
Zur Ausbeutung von Mensch und Natur im globalen Kapitalismus.
Oekom München 2017
Oliver Nachtwey: Die Abstiegsgesellschaft.
Über das Aufbegehren in der regressiven Moderne.
edition suhrkamp 2016
Stephan Lessenich: Neben uns die Sintflut.
Die Externalisierungsgesellschaft und ihr Preis.
Hanser Berlin 2016
------------------------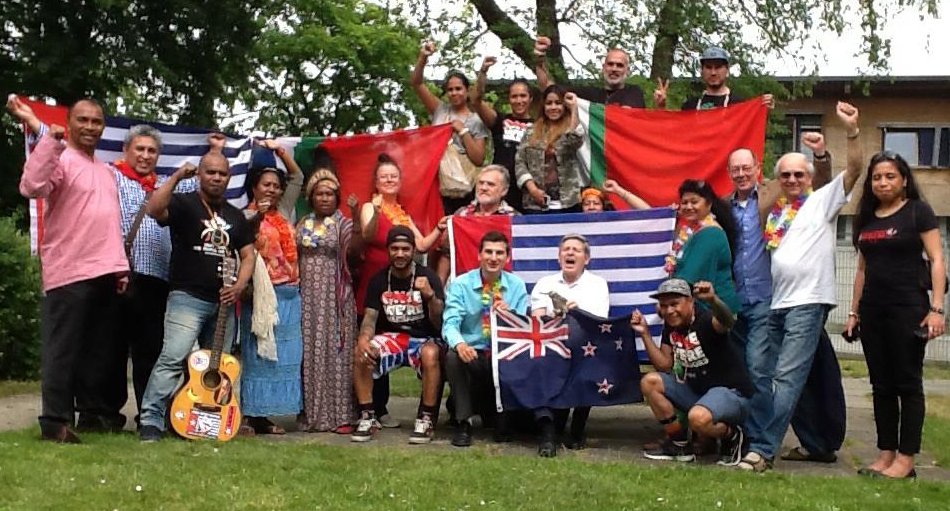 Demonstration of Melanesian solidarity: independence groups from Maluku and
West Papua, German Pacific Society, Hamburg 13 June 2015
Reference:
Report "The Current Status of the Papuan Pro-Independence Movement"
Institute for Policy Analysis of Conflict, Jakarta, August 2015,
link
------------------------

» I don't want to live in a world where everything that I say,
everything I do, everyone I talk to, every expression of creativity or
love or friendship is recorded. « Edward J. Snowden am 08. Juli 2013

German Whistleblower Award 2013 to Edward Snowden, 30.08.2013

Statement of the jury, link

Berliner Erklärung von Wissenschaftlerinnen und Wissenschaftlern
zu den Bedingungen der Demokratie in der DIGITAL-WELT
Vereinigung Deutscher Wissenschaftler (VDW), Berlin, 29. August 2013, link

(English translation: Berlin Declaration by Scientists
on the Prerequisites for Democracy in the DIGITAL WORLD,
link
)
------------------------



(12 June 2012) New photo gallery:


"Mining and the Philippines"

(see Asia)


Report "No Golden Times. A study tour on mining and its impacts
on the environment and human rights in the Philippines"
1 June 2012, 5 pages, available here
Impressions from the German Study Tour 2012 on Mining in the Philippines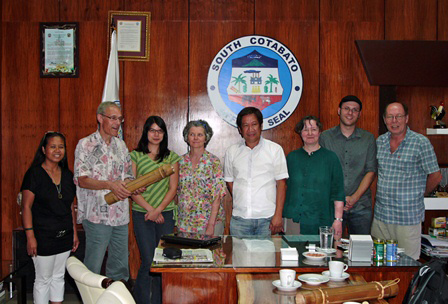 Consultation with the governor of the province South Cotabato,
Arthur `Dodo´ Pingoy, City of Koronadal, Mindanao (photo: Roland Seib)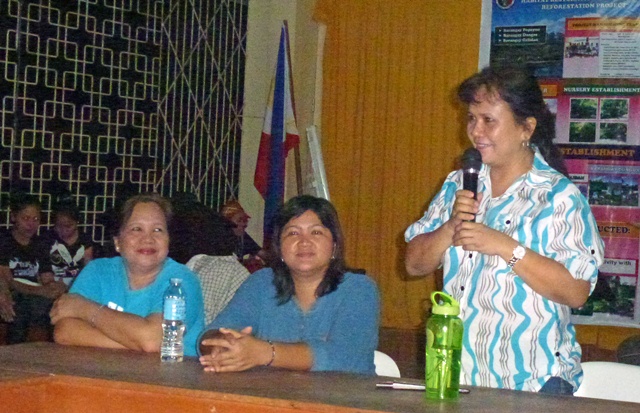 Women power and good local governance with Mayor Lani Sarillo Candolada and
councilors in Tulunan, South Cotabato, Mindanao (photo: Stephanie Gantert)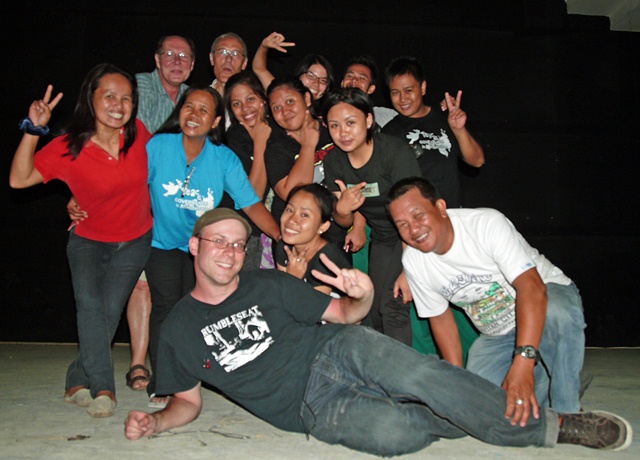 Partying after Joint Cultural Solidarity Night with Tri-People Youth
of Columbio, Tulunan, Mindanao (photo: Roland Seib)

------------------------

Dokumentation:
Jahrestagungen der Deutsch-Pazifischen Gesellschaft e.V. 1974-2010:
Themen und Referenten
; verfügbar
hier
Friedensbotschaft auf Campus der Steyler Missionare erneuert
Gedenkplakette in Vorbereitung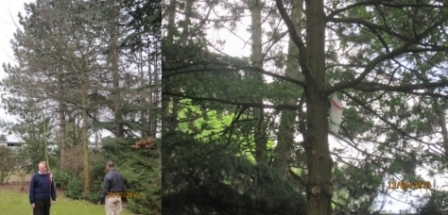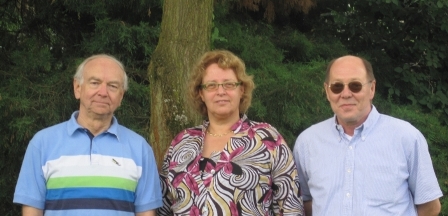 ©
Heide Lienert-Emmerlich

Am 13. Juni 2010 trafen sich im Anschluss an die Jahrestagung der Deutsch-Pazifischen Gesellschaft e.V. (DPG) Hans-Joachim Brockmeyer, Heide Lienert-Emmerlich und Roland Seib im Garten der Steyler Missionare in St. Augustin bei Bonn, um mit dem Aufhängen eines weißen Tragenetzes (bilum) aus Papua-Neuguinea in der Friedenseiche zur weiteren Vernetzung, Wahrnehmung und Wertschätzung des offenen Blickes auf die ganze Welt zu ermutigen. Die Friedenseiche war am 7. Mai 1987 vom Präsidenten der DPG Dr. Friedrich Steinbauer im Rahmen der Jahrestagung "Der Pazifik im Spannungsfeld der Weltmächte" gepflanzt worden. In Vorbereitung ist nun eine Plakette, die vor der Eiche an diese Pflanzung des mittlerweile hoch gewachsenen Baums und seine Botschaft erinnern soll. (24 Nov. 2010)

------------------------

Konsultation der Deutsch-Pazifischen Gesellschaft mit Prinzessin Frederica

Lupe´uluiva Fatafehi-o-Lapaha Tuita von Tonga,
Tochter von Her Royal Highness Princess Salote
Mafile´o Pilolevu Tuita und Chef-Kuratorin Dr. Adrienne Kaeppler anlässlich der Eröffnung der
Bonner James Cook-Ausstellung. Einladung der Bayerischen Staatskanzlei, Mandarin Oriental
München, 28. August 2009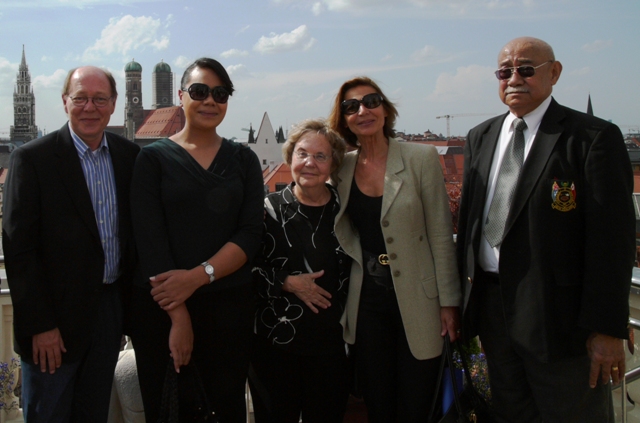 Dr. Roland Seib (DPG), Princess Frederica, Dr. Adrienne Kaeppler, Frau Ritter (Staatskanzlei),
Mr. Siua Josh Holitei Fonua, Tonga National Museum, Nuku´alofa © Roland Seib 2009