Pacific Plunder
The extraction of valuable resources from across the Pacific has made
companies billions but comes at a sometimes catastrophic cost
Who profits from the mass extraction of the region's natural resources?
A series from Guardian Australia since 30 May 2021, link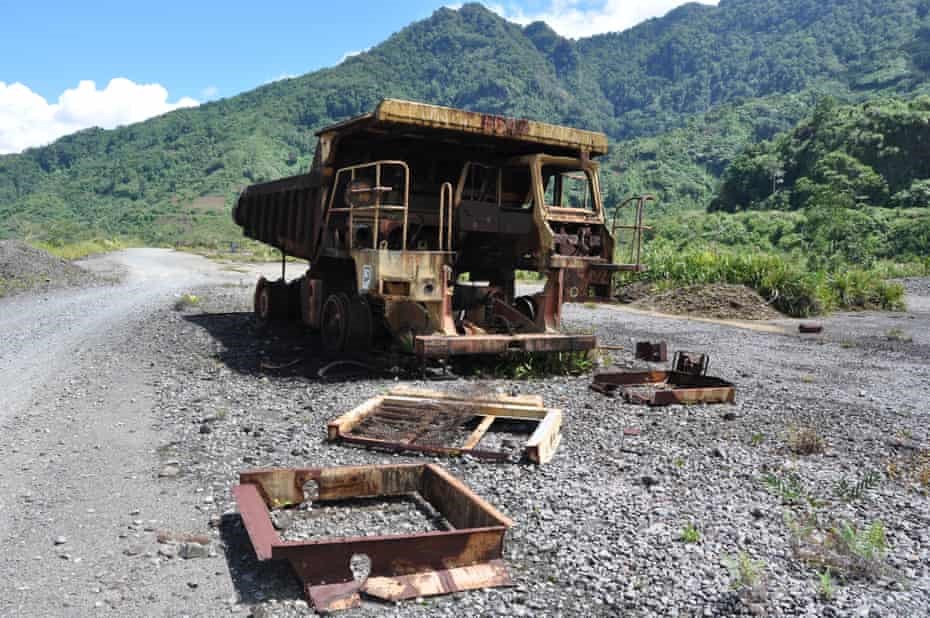 A rusted truck remains at a Panguna mine in Bougainville, which recently voted for
independence from Papua New Guinea. Photograph: Illya Gridneff/AAP


A global audit of Pacific resource extraction undertaken by the Guardian's
Pacific Project has revealed that:


China dominates resource extraction

in the region, taking just over

half the total tonnes of the minerals, timber and fish exported.
In some industries, Pacific communities see less than 12%

of the final

value of the resources being extracted, with little paid in royalties or reinvested

in the countries which own the resources. Despite their collective natural resource wealth, GDP per capita remains low for many Pacific Island states.
The extraction each year of billions of dollars worth of minerals, oil, gas and

timber – US$11.8bn in 2019 - is causing environmental devastation, poisoning rivers and forests, and degrading food security.
The scale of these extractive industries is also having significant social and

health impacts on Pacific people.